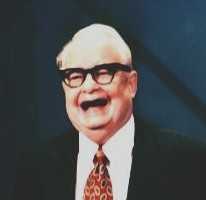 Calvert DeForest
1921 - 2007
Two things. The day you could say son-of-a-bitch on TV. Him as the peanut salesman in the stands of a tennis match getting hit by the tennis racket. And him giving advice to the woman about her man, "the smell of men enjoying themselves".
I miss that guy and the days when
Letterman
had some strange and interesting people. But hey the 80's and early 90's have ended. What you going to do?